Prof.  Yechezkel Barenholz
CSO and Founder
Professor Barenholz, Head of Membrane and Liposome Research Lab at the Hebrew University‐Hadassah Medical School, brings to LipoCure 50 years of invaluable drug research and development experience. Prof. Barenholz is a world-renowned expert in drug delivery systems. The anticancer drug Doxil® was based on his invention, and was developed to a worldwide‐approved anticancer drug, together with Prof. Alberto Gabizon of Hebrew University-Hadassah Medical School, and Sequus Pharmaceuticals, Menlo Park, CA, USA. Doxil® (Caelyx® in Europe) is the first FDA‐approved nano-drug and the first FDA‐approved liposomal drug (1995).
Prof. Barenholz is a Visiting Professor at many universities throughout the world, including the University of Virginia School of Medicine; University of Utrecht; University of Kyoto, Japan; and La Sapeinza University, Rome. He is also founder of several prominent startup companies, including NasVax Ltd. and clinical stage Moebius Medical.
Prof. Barenholz is a coauthor of more than 380 scientific publications, and a co‐inventor of over 30 approved patent families. He has also received many prestigious awards, such as: Donders Chair Professor at the Faculty of Pharmacy, University of Utrecht; twice the Kaye award (1995 & 1997); the International Alec D. Bangham (the "father" of liposome research) award (1998); Teva Founders Prize (2001);an Honorary Doctor's degree from the Technical University of Denmark (DTU) (2012); and the International Controlled Release Society's (CRS) CRS Founders Award (2012).

Yanir H. Aldouby, M.Sc. MBA
COO
Mr. Yanir Aldouby has over 30-year experience in the pharmaceutical and drug-development industry. During the past two decades, Mr. Aldouby acted as operations manager of the veterinary division of Teva, COO of CTS, and acquired a lot of experience in various fields of the pharmaceutical industry.
Yanir's expertise lies specifically in comprehensive aspects of operations(?), development, analytics and quality assurance in the pharmaceutical industry, including production of sterile pharmaceuticals, vaccines, dry products, and tech transfer and upscaling of pharmaceutical process.
His professional experience, combined with knowledge of business management, has allowed Mr. Aldouby to manage activities and projects in large companies, integrating both the operations, regulation and the scientific aspects. This integrative outlook was applied as well in startups in the field of pharmaceuticals and medical devices.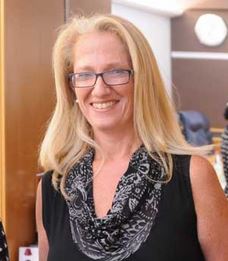 Dr. Liana Patt, Ph. D., MBA
CEO

Dr. Patt is the CEO of Integra Holdings, LipoCure's leading investor. Former VP Head of Israel & EU Sourcing Unit at Teva Pharmaceutical Industries, Global Branded Products. Dr. Patt has led the New Projects Unit at Teva Innovative Ventures of Teva Pharmaceutical Industries for more than 11 years where she directed the evaluation of more than 500 innovative projects, of which a substantial number of projects were partnered and became part of Teva's Preclinical and Clinical pipelines.
 Dr. Dmitry Shamrakov
Director of Analytical Chemistry
Dr. Shamrakov brings to the company more than 20 years of rich and diverse experience in the pharmaceutical industry. He was involved with the analytical and process development of a vast variety of molecules and generic dosage forms, QC, production and formulation troubleshooting, CMC and regulation, and technology transfer. Prior to joining LipoCure, Dr. Shamrakov held leading research positions at several drug development and QC analytical laboratorie as well as managerial positions at CTS, Rafa Laboratories and TEVA. Dr. Shamrakov holds a Ph. D. in Chemistry from Gorky State University, Russia and a Post-doctoratefrom Hebrew University of Jerusalem. He is the author of 25 scientific papers and 2 US patents

Chaya Mazouz
Head of Quality and Regulatory Affairs
Mrs. Chaya Mazouz, prior to joining LipoCure, held the position of VP Clinical and Regulatory Affairs at Pluristem Ltd., a bio-therapeutics company dedicated to the commercialization of allogeneic cell therapy products derived from human placenta. Before working at Pluristem, Mrs. Mazouz held the position of Clinical Operations Director at Medgenics, a clinical-stage biopharmaceutical company involved in gene therapy, where she engineered and managed Phase I/II clinical studies. Previously, Mrs. Mazouz served as Clinical Manager for TransPharma Medical, a drug delivery company, where she was responsible for managing clinical activities. In previous positions, she led a multi-center Phase II study for Pharmos, a pharmaceutical company, and was CRA and Project Manager at IDgene, a startup company engaged in gene discovery. Mrs. Mazouz brings a broad range of clinical and quality assurance expertise, and has broad related experience from the pharmaceutical and biotechnology industries in Israel. Mrs. Mazouz holds a B.Sc. from the Hebrew University of Jerusalem.

Dr. Ilan Winkler
VP of Pre-Clinical Development
Dr. Winkler has over 8 years of hands-on experience in the pharmaceutical and drug-development industry. He has specialized in bio-pharmaceuticals, preclinical studies, pharmacokinetics and the development of new drugs. In his last position Dr. Winkler served as a Preclinical Development Manager, and at the same time was in charge of all the pharmacokinetic activities, including managing a Phase II clinical trial, at BioLineRx Ltd.
Dr. Winkler has published numerous scientific papers and patents, mainly concerning the development of therapeutic agents for treating disorders of the central nervous system. Dr. Winkler earned his Ph.D. at the Hebrew University of Jerusalem School of Pharmacy.