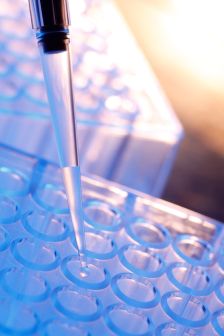 LC-100
LONG-CIRCULATING PEGYLATED NANO-DRUG
LipoCure's long-circulating pegylated liposomal Doxorubicin nano-drug demonstrates significantly improved therapeutic activity and a toxicity profile better than Doxil® in several preclinical studies, including significantly reduced PPE, significant improvement of body weight loss and the overall quality of life of the tested rats.
In vivo studies: Long-circulating pegylated liposomal doxorubicin nano-drug safety study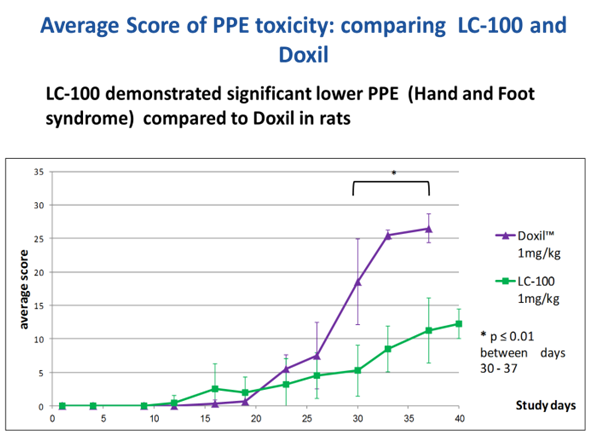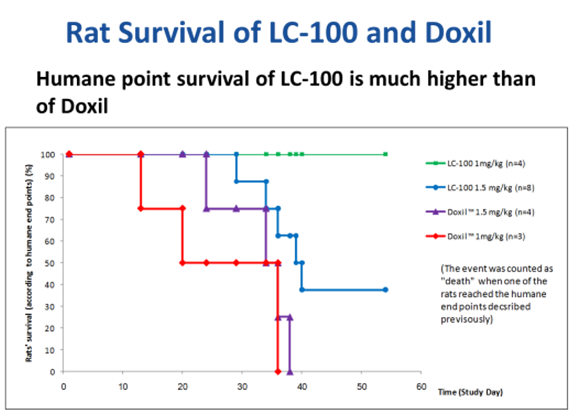 The survival of rats was studied as a function of the administered dose and resulting "humane end point"that was counted as death.. Rats injected with LipoCure's liposomal doxorubicin nano-drug showed better survival criteria than rats injected with Doxil®. Rats treated with doxorubicin nano-drug gained weight while rats treated with Doxil® gained much less weight, and finally lost weight towards the "humane end point".